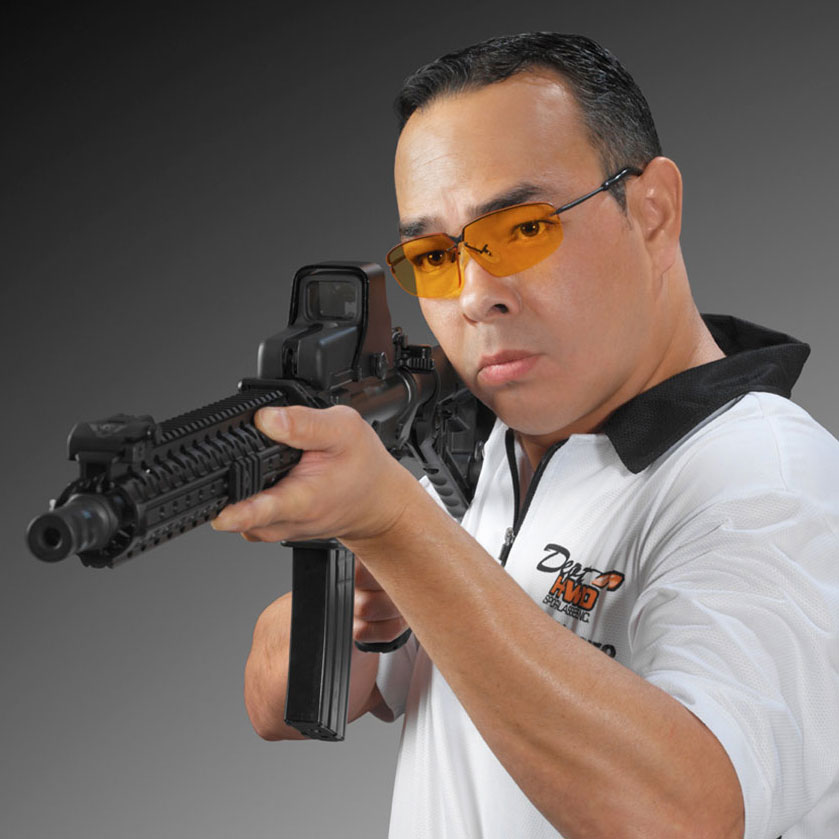 Wear your Decot Hy-Wyd Prescription or Non-Prescription Shooting Glasses when shooting your RIFLE because:
prescription lenses are manufactured to accommodate focusing for scoped or open sight rifles.
various designs are available to accommodate intermediate focusing power.
lenses set high and wide giving you a wide field of vision
optional Hy-Lo bridge allows variation to accommodate your shooting position.
light weight frame in three sizes featuring interchangeable lenses.
40+ lens colors define your target.
narrow bridge allows peripheral vision in nasal portion of lens.
brow bar eliminates fogging.
cable temples hold glasses in place.